The Martin Estate Collector's Reserve is a killer Cabernet Sauvignon, and a quintessential example of the Rutherford area. Fabulous balance and loads of red and black fruits dominate the aromatics along with background toasty oak and earth. It is full-bodied, built like a skyscraper, with fabulous purity, a savory, expansive mid-palate and a finish of close to a minute.
This is a young, fabulous Cabernet Sauvignon that can be drunk now or cellared for another 30 years. It will certainly turn out to be one of the top candidates among the best Cabernet Sauvignons…
Robert M. Parker, Jr., The Wine Advocate
马丁庄园收藏家特款是一款顶级赤霞珠葡萄酒,也是卢瑟福产区葡萄酒的精髓。红黑浆果混合达到绝妙的平衡并主导了此款酒的香气, 还伴以烘烤过的橡木桶味和大地的芳香。酒体丰满而清澈,入口顺滑,中段饱满,末段回甘可以持续近一分钟。
这是一款年轻又绝妙的赤霞珠,现在即可以享用,也可以再窖藏30年。它肯定会成为最好的赤霞珠之一。
Robert M. Parker, Jr., The Wine Advocate 小罗伯特·帕克,《葡萄酒倡导家》
MARTIN ESTATE… Like a well-crafted suit of armor. Let us assure you, after tasting their current release and what they have stashed away in the barrel, they have the goods to put their mark on the business.
The MARTIN ESTATE Collector's Reserve is textbook Rutherford. Concerned more about ripe fruit in the context of elegance (rather than a palate assault), this is redolent of dusty red berries, black licorice, mint and spice. As it opens in the glass, you can feel its power rumbling to life.
Mark Steven Pope, Proprietor
Bounty Hunter Rare Wine & Provisions, Napa CA
A wine reminiscent of the great 2000 Chateau Margaux…Giant amounts of cassis and rich ripe cherry, the oak is very much in balance and tastes rich and dark with a touch of creaminess. This wine will age beautifully for at least the next 15 years, and maybe much more.
Paul Einbund, Sommelier & Owner
The Morris, San Francisco

A full bodied classic from Rutherford that should drink beautifully for two decades or more…the tannins are ripe and integrated, and the wine irresistible.
Robert M. Parker, Jr., The Wine Advocate
来自卢瑟福产区的经典酒种,酒体丰满,可以在二十年或者更长的时间间享用…单宁成熟完整,此款酒让人不可抗拒 。
Robert M. Parker, Jr., The Wine Advocate 小罗伯特·帕克,《葡萄酒倡导家》
At the end of the day there are some wines that are just more memorable. There is something about them that makes them stand out from the crowd, the cream of the top — wines I could not forget: MARTIN ESTATE Cabernet Sauvignon.
The beautiful, striking label of this winery certainly gets your attention, and you are not disappointed upon tasting. The wine exhibits a spicy, fragrant nose, rich concentrated, full bodied flavors, with ripe tannin, licorice, smoke and red currant flavors.
Pierre du Mont, Piedmont Post
What makes my job so incredible, is that I am so proud to be the final person who gets to take all the hard work, dedication, and passion that is put into a bottle of wine to its final journey, where it is my passion to be able to present a fine wine to really cool people who appreciate it. MARTIN ESTATE is the best Cabernet that I have had in a long time!
Tammie Ruesenberg, Sommelier
Olives - Bellagio, Las Vegas

Big, lusty, delicious …with outstanding intensity, purity and overall equilibrium.
This is a delicious Napa Valley Cabernet-dominated wine to drink over the next ten to fifteen years.
Robert M. Parker, Jr., The Wine Advocate
强壮有力,纯粹,可口,整体口感均衡。 这是一个口感绝佳的以纳帕谷赤霞珠为主的葡萄酒,在未来十到十五年内均可饮用。
Robert M. Parker, Jr., The Wine Advocate 小罗伯特·帕克,《葡萄酒倡导家》
Heaven from here is a move down. The BACCHANAL was selected for the Wall Street Journal Wine Luxury Dozen with the following tasting notes: Bordeaux Graves-y nose, touch of grass and iron. Cool. Palate is complex, slightly earthy, dry finish. Very young. Elegant and long.
Hugh Johnson, Wall Street Journal Wine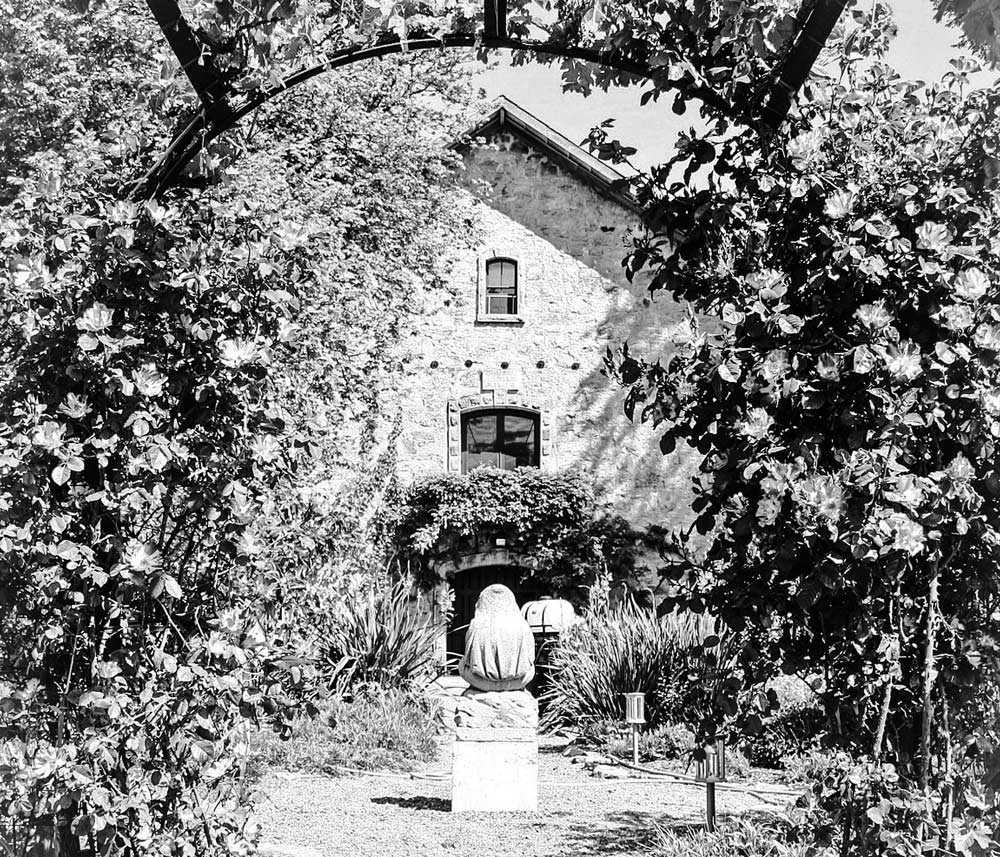 Every visit I make to MARTIN ESTATE calls back memories of the classic French châteaux of Bordeaux. MARTIN ESTATE's single vineyard, Estate grown Cabernet Sauvignons show an unparalleled structure and refinement and are redolent with spicy fruit, classic vanilla, violet and tobacco aromas. With their seamlessly integrated tannins and long, lingering finish, they are exceptionally elegant Napa Valley Cabernets, and uniquely representative of their Rutherford pedigree.
Gilles de Chambure, Master Sommelier
对马丁庄园的每一次访问,都让我回忆起法国经典波尔多红酒城堡。马丁庄园内独特种植的赤霞珠展现出无与伦比的结构和精致口味,并带有辛辣水果、经典香草、紫罗兰和烟草的香气。凭借完整融合的单宁和悠长的回甘,马丁庄园可以称得上是非常优雅的纳帕谷赤霞珠葡萄酒,并是卢瑟福产区的独特代表。
Gilles de Chambure, Master Sommelier 吉尔斯·德查姆,红酒大师